Free Showtie giveaway! Get yours today JUST PAY SHIPPING (U.S Only)
Here are a few things that are coming soon to TheShowtie.com
Custom Showties coming soon
Want Showties in your wedding?
Life is full of tough choices. When it comes to choosing your wedding day attire we can help make it a little easier. We will have the following colors: blue, navy blue, red, burgundy, black, white, gold, silver & many more styles coming soon!!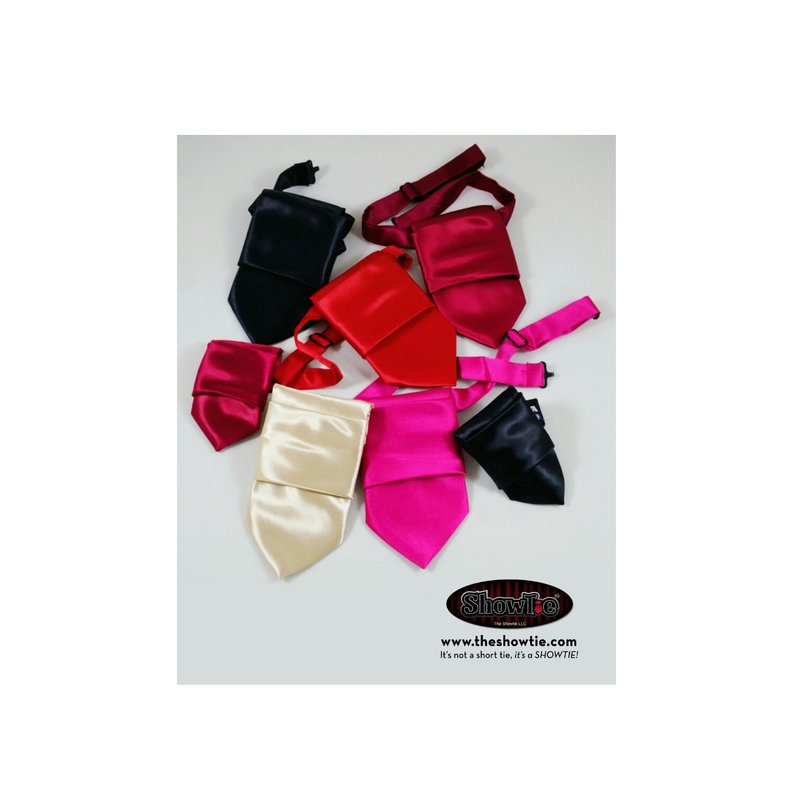 We will offer deals on Showties for hotels, restaurants, businesses, uniforms and schools.
Don't leave your Suit naked
Add a Showtie Pocket Square.
We will offer a discount if you order 3 Showties in 3 different colors under the same collection.
We will have Showtie t-shirts, hoodies, hats & socks.
Truck Shows and Pop-up Shops
The Showtie! The brand that is loved by men & women nationwide. Ask for us at a retailer near you, or find us here online at theshowtie.com
Remember to enter your email address for our newsletter to get the latest updates